Key Differences Between Vision Screening and Eye Exams
We're willing to bet that the moment you saw the term "vision screening" in the title, you probably thought of a Snellen Chart (one of those boards with increasingly tiny letters). And when you saw the term "eye exam" you well, probably thought of a Snellen Chart again.
We can't really blame you. The two terms sound awfully similar and, let's be honest, vision exams aren't what you'd call highly memorable events (except for, of course, Snellen Charts). However, there are a few key differences between the two, and it's important to understand them – both for your own sake, and for your family's. Follow along, and we'll break them both down, and hopefully leave you feeling a little more prepared to care for your eyes.
Vision Screening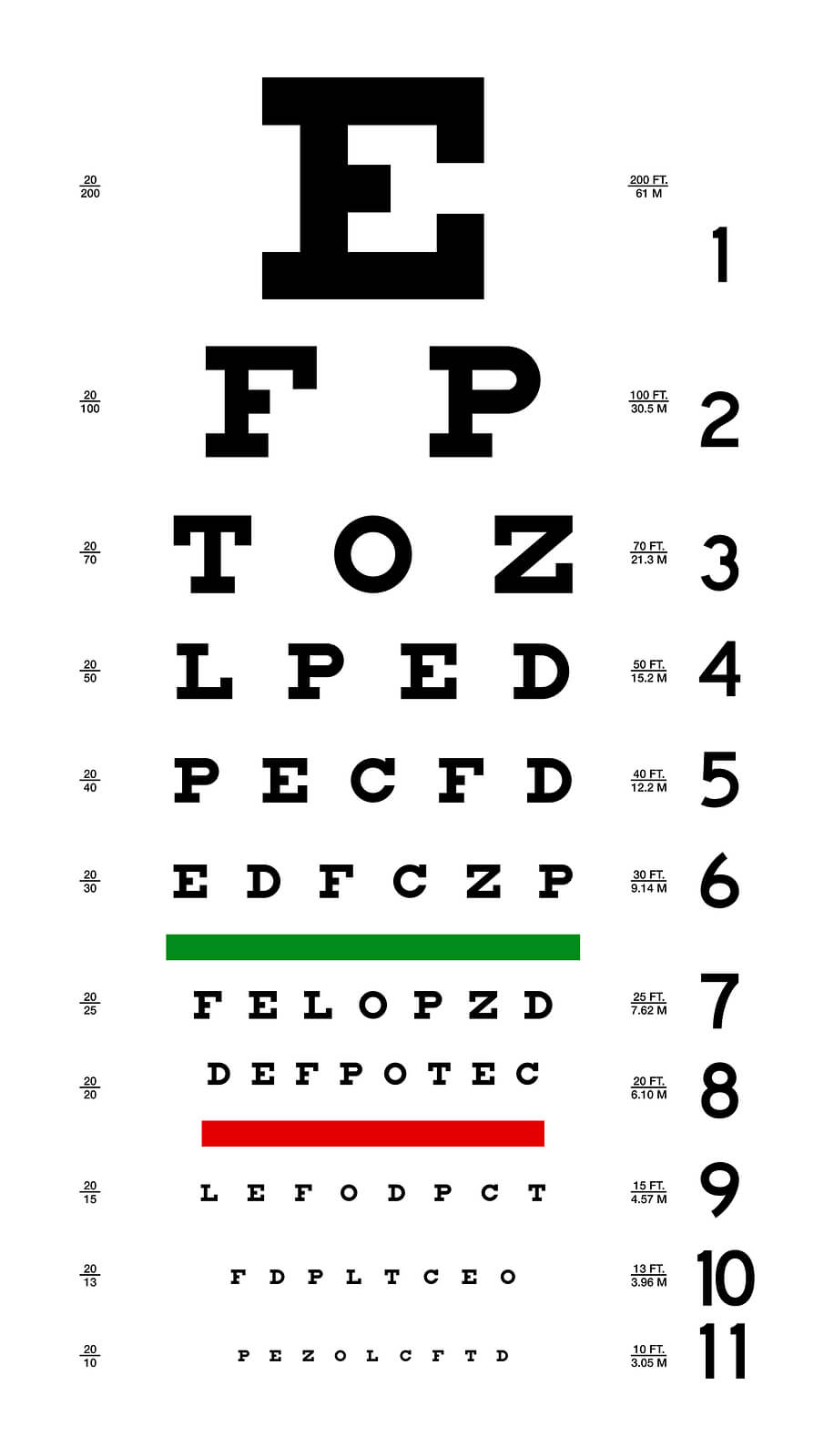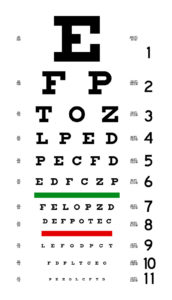 Even if you forget everything else we talk about for the rest of this article, remember this: vision screening is exactly what it sounds like – screening. A vision screen can take on an extremely wide variety of forms. If the nurse at your child's school brings along a (last time we'll mention them) Snellen Chart and puts a class through its paces, that's a vision screening. If, during a routine physical, your doctor performs a similar, cursory vision exam, that's a vision screening. If you take a trip to the DMV, and have to respond to flashing lights before renewing your license that is, once again, a vision screening.
You get the point.
Screenings aren't meant to be in depth or exhaustive. Instead, they're designed to be quick, allowing screeners to pick up on any issues that obviously require further investigation. Additionally, they're broad spectrum. While a more intensive exam might take things such as your or your family's medical history into account, screenings skip that step in favor of what we might call a shotgun approach. Finally, it should be noted that screenings are often conducted by volunteers, nurses, or students instead of doctors. While the volunteers, nurses, and students are likely sharp, caring individuals, they won't carry the same depth of experience as a qualified physician.
Parents should take especially careful note of the above cautions. While a clean bill of health for your child following a vision screening might sound reassuring, it's important to realize that these tests are far from the final word on well-being.
Eye Exams
An eye exam is, as you might guess, the more thorough cousin to a screening. Eye exams are conducted by eye doctors, and take factors such as medical history into consideration. Beyond detail, the main difference between a vision screening and an exam is the outcomes they can produce. A screening that raises red flags will simply send you on to a comprehensive exam. However, by the end of an exam, an opthalmologist can create a personalized plan of treatment and set it in motion. This can range from prescribing medication or lenses, to beginning the first legs of elective surgery.
Unlike a screening, doctors will actively examine for multiple disorders, including crossed or misturned eyes (strabismus), differences in acuity between the eyes (amblyopia), and a raft of other vision-related issues that a quicker checkup might not catch.
Even more importantly, a trained opthalmologist is much, much more likely to notice early signs of eye disease. Even extremely serious conditions, such as glaucoma, can have few noticeable signs during early stages of development. Most vision screenings are designed to perform an extremely wide sweep of potential problems, and may miss these apparently minor details.
And your eyes aren't the only things that could benefit from an exam. A long list of other diseases often show their earliest symptoms in a sufferer's eyes – and we don't mean that poetically. Let's take Ankylosing Spondylitis, one flavor of inflammatory arthritis. Many people with AS often feel it first as non-specific back pain, a notoriously hard thing to pin on any one symptom. However AS can also cause telltale irritation to the eyes, something more likely to be picked up in an eye exam than a routine physical.
What this Means for You
The biggest point you should take away from the above sections is this: vision screenings are not a sufficient safeguard of eye health. They're helpful, definitely, but they simply aren't designed to catch all possible problems and, when you're talking about your vision, that's not quite enough. Instead, it's best to find an eye doctor you trust, and schedule consistent eye exams, with frequency contingent on their recommendations. This goes double for children. Vision screenings can easily miss a large percentage of the many, many things that can go wrong with a child's eyes. So don't be content with a school's screenings; make sure your child sees a doctor early and often.
Apart from that, do everything you can to keep your eyes healthy on a day-to-day basis. Screenings and exams aside, find ways to help yourself out. The Rebuild Your Vision Ocu-Plus Formula, which includes 17 essential vitamins, minerals and herbs, ensures that your eyes are getting all the nutrients they need to stay in top form. By incorporating daily eye vitamins into your routine, you should get through your next screening – or exam – with flying colors.
Our Rebuild Your Vision Ocu-Plus Formula Contains All 17 Vitamins, Minerals, and Herbal Supplements to Improve Your Eye Health!