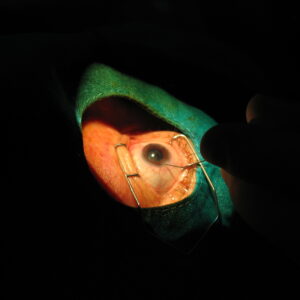 LASIK Eye Surgery: Risks and Benefits
Do you suffer from poor vision? Tired of always having to wear your glasses? What about those times you sit down at a restaurant only to realize you forgot your glasses at home? It's situations like these that make many people consider LASIK eye surgery. However, most of us don't know about all the risks of this surgery or even the criteria for success. Not every person is a good candidate for LASIK eye surgery. For some, the risks are much higher than the benefits.
What Is LASIK Surgery For?
LASIK surgery is most often used to correct hyperopia, myopia, and astigmatism. These conditions usually result in the patient choosing to wear glasses or prescription lenses. Then, they might choose to get surgery to avoid the inconvenience of visual aids. But is surgery the only option to reverse these conditions? Luckily, no. These conditions have been successfully treated using less invasive treatments than surgery.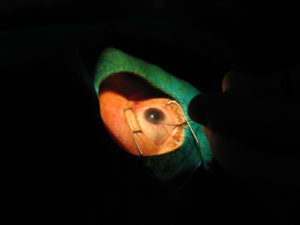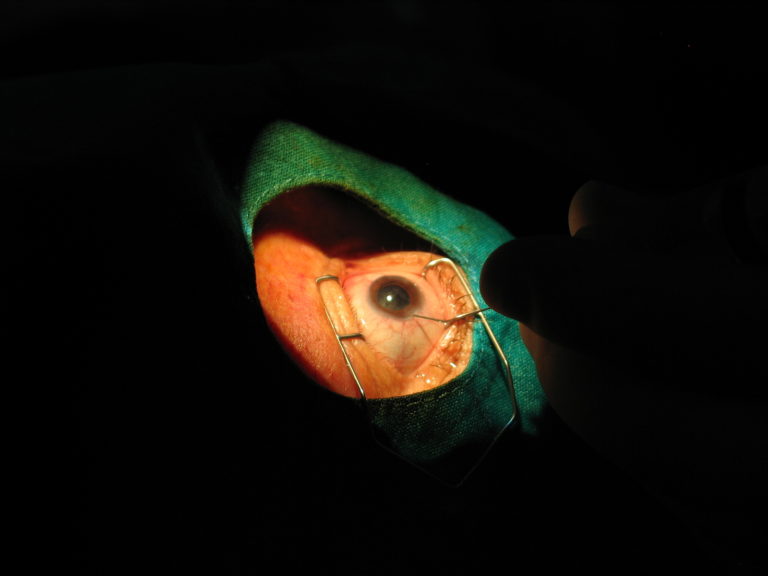 Before jumping into the surgery, there are a few things that you should discuss with your doctor. Many LASIK patients have reported that they were not fully informed of the possible problems resulting from the surgery.
LASIK surgery should be performed by an ophthalmologist, a medical doctor who has received training in eye surgery using a laser.
What Will Actually Happen During the Surgery?
Patients aren't usually under anesthesia during the LASIK eye surgery process. They're given local anesthetic eye drops to numb the eyes. Patients don't feel any pain during the surgery. If you have severe anxiety beforehand, the doctor may give you a mild sedative to help you feel calm. The laser equipment needs a cooler temperature to operate optimally. So, patients are recommended to wear warmer clothing during the surgery for comfort.
Now for the cringey details. The doctor will make a cut in your eye so that they can pull back a flap. This flap is pulled back to allow the laser to reach the corneal stroma and make the necessary corrections. When the surgery is complete, the flap is replaced with care to ensure that no dirt or air is trapped beneath it. The eye is then allowed to heal naturally.
The benefits of the surgery are said to include never having to wear glasses again. Only you can decide if that is enough of a benefit to allow someone to cut into your eye. Read the fine print carefully before you agree to surgery. What is considered to be an effective treatment doesn't necessarily mean that you'll be able to toss out the glasses.
The Most Common Risks of LASIK Eye Surgery
Several studies have been done on the incidence of dry eye after undergoing LASIK surgery. The American Journal of Ophthalmology reported a 10-40 percent chance of dry eye after the six-month healing process was complete. As you can see, it is difficult to set a definitive number, but the fact remains that the chance of developing dry eye after the surgery is real.
If left untreated, dry eye can result in less than optimum results from the surgery. It is important to know that in some cases dry eye cannot be treated or does not respond to treatment and can result in permanent chronic pain or impaired vision.
Diffuse Lamellar Keratitis (DLK), also referred to as "Sands of the Sahara", has also been recorded after LASIK surgery. The nickname comes from the feeling of having sand in your eyes – all the time! DLK results when dead cells lodge under the corneal flap. The eye treats this as a foreign particle and tries to flush it out. Sadly, this can result in permanent vision loss or scarring of the eye if not treated immediately.
Other Reported Complications Resulting from LASIK Surgery
Corneal Ectasia (bulging of the cornea)
Increased sensitivity to light
Vitamin D deficiency caused by sun sensitivity
Over- or under-correction
Fluctuating visual acuity (changes in clarity)
Seeing double or ghost images
Seeing halos around lights at night
Debris under the eye flap
Developing astigmatism
Small break or hole in the macula
Posterior vitreous detachment (when the vitreous membrane separates from the retina)
Thin or buttonhole flap (caused when an incomplete flap is created during surgery)
Eye floaters
Making the Right Choice for You
As we said earlier, LASIK may be the right choice for some people. This is a decision that you will have to make for yourself. We are just trying to make sure that you know the risks involved. Most invasive procedures prove to have more complications than non-invasive treatments.
Look at LASIK surgery the same way that you would look at a new drug your doctor wants you to take. You would want to ask your doctor about all the possible side effects. You'd want to know how often people who have used the drug have experienced problems with it. You would ask about possible dangers associated with the drug and about how it would react with other drugs you were taking.
Before you have LASIK surgery you should ask all these questions about the procedure and side effects from it as well. Only you can decide what risks you are willing to take. However, before you can make that decision you have to know what the actual risks involved are. Don't be afraid to ask. It's your eyes you're talking about. You have the right to know what could result from the surgery.
Our Advice Considering LASIK Eye Surgery Risks
The FDA website on LASIK surgery has some great advice: "Before undergoing a refractive procedure, you should carefully weigh the risks and benefits based on your own personal value system, and try to avoid being influenced by friends that have had the procedure or doctors encouraging you to do so."
Also, you should know there are natural, non-invasive treatments for many eye conditions. You don't have to go under the knife. Consider meeting with a behavioral optometrist to learn about your holistic options. This could not only save you a lot of discomfort later on, but it could also save you time and money. And, ensure you're getting enough nutrients to support eye health. By exploring less invasive options first, you could be protecting your vision for life.
Our Rebuild Your Vision Ocu-Plus Formula Contains All 17 Vitamins, Minerals, and Herbal Supplements to Improve Your Eye Health!