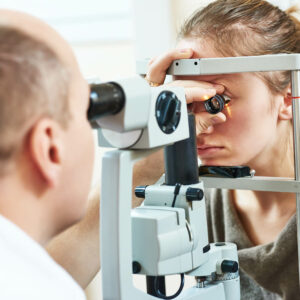 Comprehensive Eye Exam vs. Regular Eye Exam
Understanding your vision and pinpointing the problems can be somewhat of a challenge at times. What can sometimes be even more confusing is knowing what kind of eye exam to get: a comprehensive one or a regular one?
Knowing the difference between a comprehensive eye exam and a regular or routine eye exam is crucial in keeping your eyes healthy. It's important to know which one to get done when it comes time to check your eyes. After all, the health of your vision is essential to maintaining a good quality of life as you age.
Our eyes are complex and not all eye doctors are created equal. Knowing when to see which type of eye doctor can save you a lot of time and effort and you'll get more relevant answers about your eyes. Keep reading to learn the differences between types of eye exams and who you should see for each.
Regular Eye Exam
A regular eye exam is sometimes called a routine eye exam because it is just that: a routine. It's a routine checkup performed by your optometrist. Routine eye exams usually take no more than 30 minutes. They're quick, in-and-out appointments that are convenient for a lot of people.
Regular eye exams look for vision impairments such as refractive errors. Refractive errors include myopia, hyperopia, astigmatism and presbyopia. These errors occur when the light in the eye is not being reflected normally.
With refractive errors, the images being sent to the brain become distorted and blurred. Some other symptoms may include seeing halos around light sources, glare, the need to squint to see, frequent headaches and eye strain.
A regular eye exam will test for these types of vision problems that can be corrected through prescription glasses, contact lenses and other refractive error correcting devices.
Regular eye exams are normally performed by an optician. An optician is a technician who will prescribe and fit you for the proper corrective eyewear. They'll diagnose your refractive error and figure out what prescription (or prescriptions) your eyes need.
They will then proceed to make the lenses with the proper prescription and put them on the frame of your choice. Opticians also adjust the frames and the arms of the glasses so that they rest comfortably on your face.
Who Should Get One?
If you are having trouble reading things either close to the eye or at a distance, or have persistent blurred vision that never seems to go away, you may have a refractive error. When you suspect a refractive error, see your local optician for a regular eye exam.
Regular eye exams can be performed at your local eyeglasses frames store if they have an in-store optician working. You'll get your diagnosis and your glasses on the spot. Unless there is something more serious, you should be out of there in no time, enjoying your newly clear vision.
Regular eye exams can also help to diagnose digital eye strain. You may need special eyewear to alleviate the symptoms of long days in front of a computer screen.
Regular eye exams are not meant to diagnose diseases. Opticians cannot diagnose anything but refractive errors. If your optician tries to diagnose an eye disease, you're in the wrong place. Get out of there and look for a comprehensive eye exam instead.
Comprehensive Eye Exam
A comprehensive eye exam is comprehensive indeed. When you go in for one, your doctor will check your eyes for all of the eye diseases that you are at risk of developing, as well as refractive errors and other vision impairments.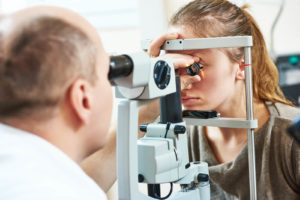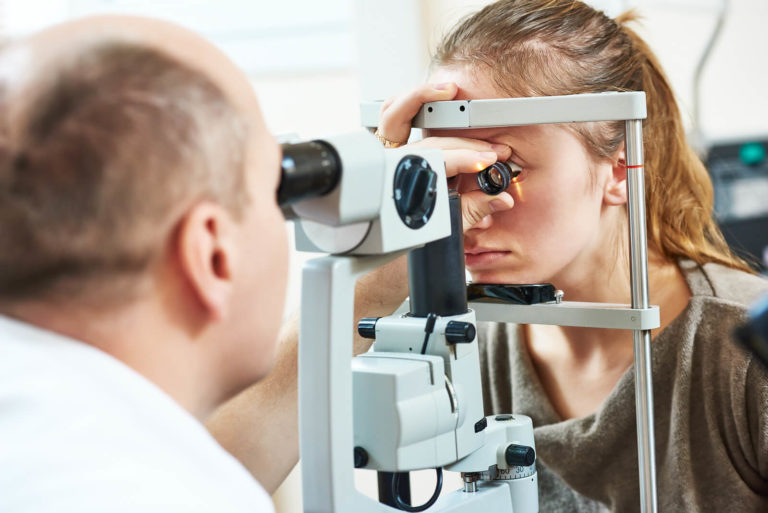 A comprehensive eye exam normally takes about half an hour to an hour to complete, depending on how many exams you need to take. A comprehensive eye exam is a collection of a bunch of different tests used to diagnose disease and vision impairments.
The tests you may be asked to take are:
A visual acuity test using the Snellen Chart
A cover test, where you cover one eye so that your doctor can evaluate how the eyes work separately
A stereopsis test to test your depth perception
Ocular motility test to test the movement of the eyes
Refraction test to test for refractive errors
A slit lamp exam to study the shape of the eyeball and spot any irregular bumps or shapes
A pupil dilation test to look deep into the eye to check for any internal eye diseases
A glaucoma puff test may be performed but not always. Only patients at risk of developing glaucoma will undergo this exam
There are a lot of tests that make up a comprehensive eye exam, but it's nothing to be intimidated by. Your doctor will walk you through them and omit the ones they believe to be unnecessary.
Unlike a regular eye exam, a comprehensive one is performed by an optometrist. Optometrists are medical doctors who can diagnose refractive errors and eye diseases.
Who Should Get One?
Everyone should get a comprehensive eye exam at least every two years. Children, people over the age of 60, and those with existing conditions should receive comprehensive eye exams yearly to monitor their changing vision.
Comprehensive eye exams are crucial in achieving healthy vision and keeping your vision healthy for years to come. Don't skip out on this exam even if you feel like you don't need it. Pupil dilation exams can unveil many diseases, but through early detection, a lot of them can be prevented.
Prevention is better than a cure because you can avoid the disease altogether if you just get your eyes checked.
If your doctor diagnoses a disease during a comprehensive eye exam, they will most likely get you the proper treatments and prescriptions needed. However, in some cases, they may refer you to an ophthalmologist (an eye specialist) for specialized treatments.
Whether you're getting a regular exam or a comprehensive one, make sure to get your eyes checked. They need more attention than other parts of the body because many eye diseases develop without warning signs. Know your symptoms and know which type of exam to get.
Our Rebuild Your Vision Ocu-Plus Formula Contains All 17 Vitamins, Minerals, and Herbal Supplements to Improve Your Eye Health!