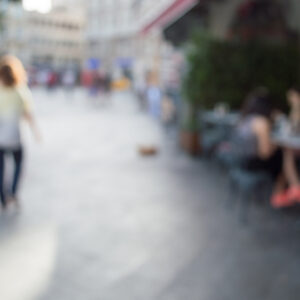 Can You Cure Nearsightedness Naturally?
If you have to squint to recognize that person waving at you from down the street, you're not alone. The number of people who share this problem is growing every day. A recent study published in the Investigative Ophthalmology and Visual Science journal estimates that 32 percent of the world's population is currently suffering from myopia. That number is predicted to only increase as time goes on, leaving us all at serious risk. But it is possible to cure nearsightedness naturally.
How Significant Is the Data?
The data shows that the incidence of myopia in Americans ages 12 to 54 is up from 25 percent in the 1970s to 41 percent this decade.
That's an increase of 66 PERCENT!
Not surprisingly, this increase coincides with the increase in electronic devices. Computers, cell phones, and video games have all increased in use during this same time period. Now with the popularity of electronic reading devices, there is even more danger to our vision.
What Is Nearsightedness?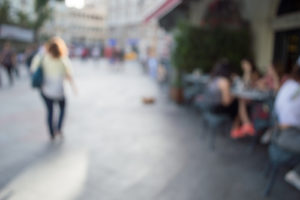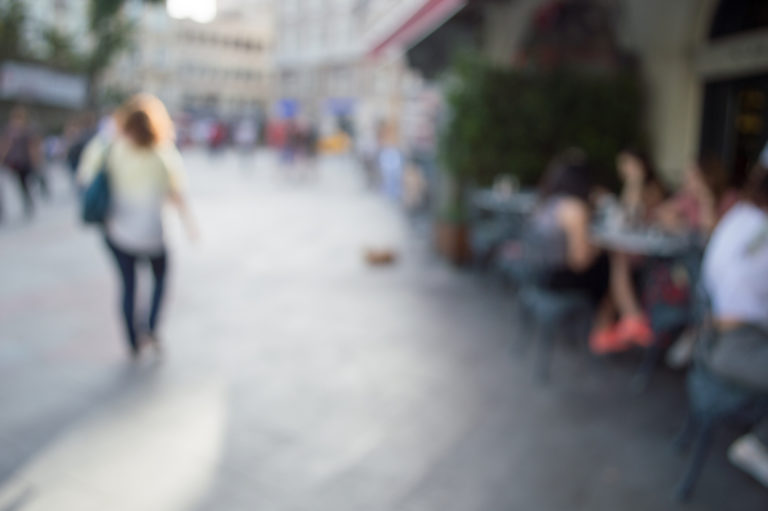 If you are part of the nearsighted nation, your eyes focus incorrectly, making distant objects appear blurred. As a result, someone with myopia tends to squint when viewing faraway objects. This gesture is the basis of the word "myopia," which comes from two Greek words: myein, meaning "shut," and ops, meaning "eye."
What Causes Nearsightedness?
In the past, if you asked your doctor or ophthalmologist what caused nearsightedness, almost certainly he or she would've responded, "Genetics." While it's true that nearsightedness runs in families, this recent study — covered by everyone from Good Morning America to the New York Times – seems to suggest that environmental factors like technology use play a significant cause.
Tech gurus estimate that 23 billion text messages are sent each day. That works out to over eight trillion text messages being sent each year. Aside from text messaging, there are currently two billion WhatsApp users and 1.3 billion Facebook Messenger users. Consider all the computers, tablets, and smartphones sold each year.
There is almost no job that does not require at least some time spent in front of an electronic screen.
The dates of the study correspond almost perfectly with the rise in near-point stress in American life. We now spend more and more of our time surfing the web, texting on cell phones, watching TV, and playing video games.
Even though this should make seeing easier because things close up are not blurry for a nearsighted person, it in fact adds to eye strain. They even have a name for this now called Computer Vision Syndrome (CVS). The more time you spend focusing on objects up close, like a phone screen, the worse your overall vision becomes. CVS can occur at any age or demographic that enjoys too much screen time. For teenagers and young professionals who spend the most time on digital devices, that's a serious concern.
A Dramatic Effect on Children
While the rise in nearsightedness is alarming for the nation as a whole, it is even more so in the case of children. Prevent Blindness America says, "Since so much of a child's learning is done visually, healthy vision is critical to success in the classroom."  Today even very young children are being taught to use computers, both at home and in school. That means we need to be even more proactive about protecting children's eyes.
Computers open up a world of interesting facts and make learning more fun for young students, no doubt. But, they also increase the amount of time that those young eyes focus on close-up work. It is essential that better habits be instilled in our children when it comes to their vision. Until recently, many teachers did not realize the dangers that computer screens could pose to the developing vision of students.
One major problem is that less than 15 percent of preschool children in America get annual eye exams, as reported by the CDC. And less than 22 percent receive vision screening, a cost-effective type of testing that can easily detect visual impairments.
Dr. Roy Chuck, chairman of ophthalmology at Montefiore Medical Center in New York, notes that "nearsighted work can really affect the development of young eyes. If that is exclusively the kind of work that you are doing, it is equally important to be outside playing, stimulating your far vision."
Treating Nearsightedness Naturally
There are many things you can do to treat nearsightedness naturally. The National Eye Institute plans to dedicate $10 million to figure out what caused the rise in myopia. But in the meantime, we here at Rebuild Your Vision will be getting regular eye exams for ourselves and our children, taking our daily eye vitamins, and trading the cell phone, computer, and TV, at least once in a while, for a romp in the great outdoors with our families.
There are eye exercises that can provide a natural treatment for nearsightedness. The exercises basically train your vision so that you can learn to focus on the objects that are farther away. While these exercises work, they are not an instant cure.
It takes some time to teach and strengthen your eyes so that blurriness clears up. One of the easiest ways to work on your distance vision is by spending some time outside focusing on objects that are at least 10 to 20 feet away from you.
This is especially important for children because their vision is still developing. The problem with children's vision is that it's difficult for them to tell you if they have trouble seeing. This is also why regular pediatric eye exams are essential to providing your child with healthy vision for life. Doctors are much better trained at detecting such issues, even in their youngest patients.
If things far away from them have always been blurry then they may think that's just how everyone sees things. This is one reason that it is important for them to have regular eye exams with a professional. While you're outside with your children, make a game of focusing on objects that are more distant. Making them aware of their vision teaches them to notice when something's wrong. Then, you can find the best natural solution for their vision issues.
Our Rebuild Your Vision Ocu-Plus Formula Contains All 17 Vitamins, Minerals, and Herbal Supplements to Improve Your Eye Health!