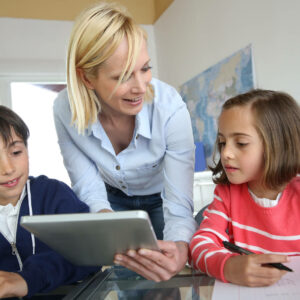 What Teachers Can Do to Help Keep Children's Vision Healthy
After parents, heck sometimes even before parents, teachers are the people who spend the most amount of time with a child. Kids generally spend five out of seven days a week at school. In later grades, they'll often have a homeroom teacher as well, someone who sees them for each one of those five days. Homeroom teachers often know an incredible amount about their students' likes, dislikes, and personalities. They're often the first to notice vision problems in the classroom. So, what can teachers do to support children's vision in the classroom?
Teachers are in the perfect position to spot any changes in a student's health. While parents might have ample opportunities to catch a problem at home, teachers are trained to watch them in action. Issues that might not be present at home may be more apparent as they work, play, and interact with their school friends.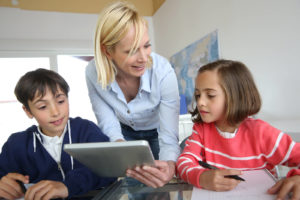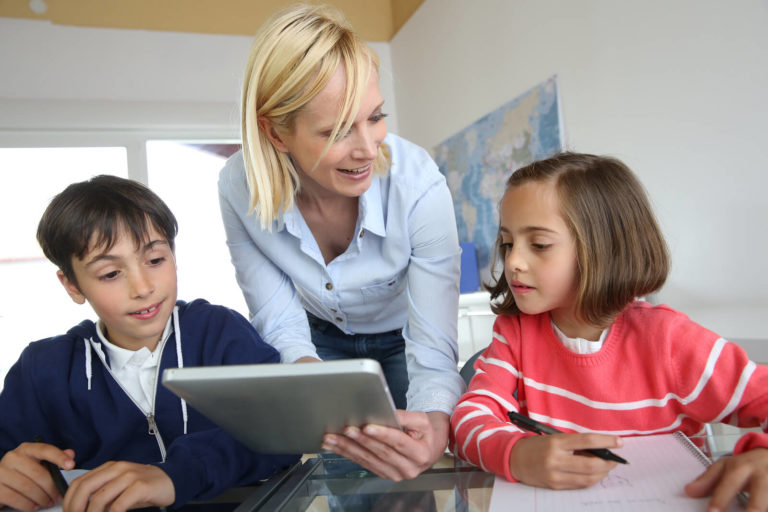 Here's our salute to teachers. We're so grateful for how much they contribute to our children's lives, academic and otherwise. In this article, we'll cover a few things educators can do to make sure their students' eyes stay healthy and happy for years to come.
Know Your Students
Well, we probably don't have to harp on this one too much as most teachers already have it covered. That said, it's important to have a solid grasp of the medical needs of the children under your care. Allergies and educational requirements are both important, but so is ocular health! If one of your students has special vision needs, then do your best to make sure they're met.
In many cases, this can be as simple as moving the child to the front of the room so they can see the board. Be sure to alert the parent of this move so they know there's an issue with their child's vision. Additionally, do your best to ensure the child follows their prescribed treatment for existing vision problems. Eye patching for amblyopia (uneven vision resulting from misaligned eyes) is common among elementary-aged school children.
Most kids will be content to give their best pirate impression and make the most of a bad deal. But, some will remove patches, glasses, or other corrective devices the moment they're out of parental sight. Talk with parents, and make sure you can support their efforts while they're unable to supervise their child.
Keep an Eye Out for Learning-Related Vision Disorders in the Classroom
Parents might be in the best position to monitor most aspects of their child's health. But, one arena where that doesn't necessarily hold true is the classroom. While parents can see grades come in, teachers are uniquely poised to watch them learn and process new information. This holds especially true with younger students who don't bring as much work home with them. At the very least, educators need to be on the lookout for potential learning disorders. They must be ready to bring any concerns to a child's parents.
Unsurprisingly, problems with vision can easily impact performance in the classroom. Eye misalignment and similar issues are common in younger children, and a student with an untreated condition can run into trouble fast. Reading can prove to be difficult, and even painful for children with subpar vision. It can cause asthenopia, or eye strain.
The result? Lessened enthusiasm for reading and writing, and even task avoidance. Keep an eye out for signs such as excessive eye rubbing and squinting. And, closing or blocking one eye while reading, especially in students that seem to be struggling with written material. While it takes a medical professional to diagnose and treat these problems, educators can at least keep watch for them. Let parents know if they've seen cause to schedule an eye exam.
Take Breaks
While the Common Core curriculum adopted by many schools has its upsides, there's no doubt that it's cutting into important down time for children. Recesses seem to be going the way of the horse and buggy and, regardless of the impact of that decision on other aspects of health, it's not a good trend for students' eyes.
Taking a break from near-focus visual activity is extremely important, no matter what age you're at. Focusing for too long on a book or screen can quickly cause eye strain. Concentrating on a nearby object for long stretches forces muscles in the eyes to work constantly to accommodate the task. Go too long without a break, and those muscles become fatigued, resulting in painful, tired eyes.
With the advent of the classroom tablet, these problems are due to become even more prevalent. While reading a paperback can certainly cause eyestrain, transitioning to a visual display introduces further problems.
Computer and tablet users tend to adopt a zombie-ish stare, holding unblinking contact with their screens for far longer than they would a book. This can quickly dry the eyes out. While that might sound innocent, it can be extraordinarily uncomfortable and may lead to unhealthy habits like excessive eye-rubbing.
So, take a break. Multiple breaks, really. Adults are often advised to take eye rests while working at computer screens. Children are, if anything, even more susceptible to overwork. So err on the side of caution and give students plenty of time to relax and refocus while working through a complex or laborious problem.
What Else Should You Do for Children's Vision in the Classroom?
Above all else, educate yourself. Seek out advice from an actual physician. Vision problems in the classroom are so common and can cause an awful lot of grief if they're ignored. Learn the signs and do everything you can to ensure that struggling students aren't allowed to slip through the cracks. Especially when a simple visit to an eye doctor could solve the problem.
And, since you're here, check through our site. There's nothing wrong with setting a positive example for visual health. If you find yourself struggling to read your own whiteboard, it may be time to look into eye vitamins. Our essential vitamins should have you in perfect shape to check your students for latent visual disorders and contraband candy alike.
Our Rebuild Your Vision Ocu-Plus Formula Contains All 17 Vitamins, Minerals, and Herbal Supplements to Improve Your Eye Health!