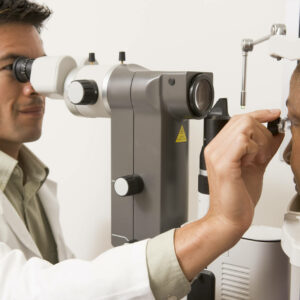 How to Choose the Right Eye Doctor
Making a trip to the eye doctor may seem like a daunting and perhaps unnecessary chore. However, early detection is the best way to prevent eye diseases from developing. If you choose the right eye doctor, those yearly visits won't seem as bad.
Having regular eye exams is important for keeping your eyes healthy. The first thing you need for an eye test is an eye doctor. With so many of them to choose from, the process can feel a bit overwhelming. Let's take a look at how you can choose the right eye doctor for you.
Optometrist vs. Ophthalmologist
The first step in choosing the right specialist is to understand the different types of eye doctors. On the one hand, an optometrist specializes in diagnosing and treating vision problem and some eye conditions. They are able to prescribe eyeglasses and contacts, vision therapy, low vision aids, and can provide eye care before and after eye surgery. Some optometrists are also able to perform some types of laser surgery.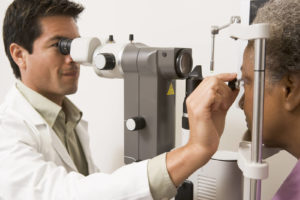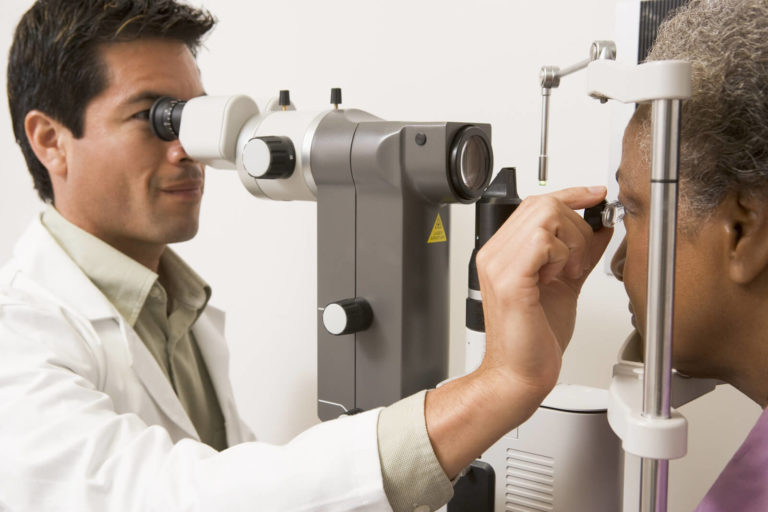 On the other hand, an ophthalmologist specializes in providing treatments for eye injuries and diseases. They can perform eye surgeries including cataract removal, repairing retinal detachments, and performing lens implants and LASIK surgeries. They also have the ability to prescribe medications. A lot of ophthalmologists also perform eye exams and prescribe eyeglasses and contacts.
If you don't have any eye diseases or conditions, and just need to have regular eye exams performed, then an optometrist would be the best choice for you. If you do have an existing eye condition or disease, you will probably want to see an ophthalmologist. Keep in mind if you do go to an optometrist and they discover serious eye issues, they will refer you to an ophthalmologist anyway.
Once you know which type of eye doctor you need to see, you can begin your search. We've got some advice below to help you choose the right eye doctor.
Check with Your Insurance Plan
You can contact your insurance company and get a list of eye doctors that are covered under your plan. There will probably be a long list to choose from, so you still need to narrow down your choices further.
Get Recommendations
Talk with your family, friends, neighbors, and coworkers to see which eye doctors they've used and liked. Since most eye doctors accept a wide range of insurance plans, someone is likely to recommend a few that accept your insurance.
Research the Eye Doctors
Once you've received a few recommendations, you should do a little bit of research to narrow down the list. Check to see if the doctor has ever been accused of malpractice, verify their credentials, and check to see what areas of eye care they specialize in such as pediatrics, glaucoma, LASIK, etc.
Some eye doctors are more experienced in certain areas of vision care. You want to make sure the doctor you go to has the ability to thoroughly take care of your eye health. For instance, if you're looking for a specialist for your young child, make sure the doctor you choose has a lot of experience treating kids and is comfortable doing so. Likewise, if you have an eye condition and need special care, make sure your eye doctor is capable of providing it.
Check Out Their Office
Another thing you can do to ensure you choose the right doctor is to actually go to their office and check things out in person. When you first walk in to the office are you greeted by someone and are they friendly? Or do they seem rushed, rude, or ignore your presence altogether? Pay attention to how they communicate with other patients who may be trying on glasses or asking questions.
Ask to speak to the eye doctor and have a list of questions ready to ask him/her. Pay attention to how the doctor responds to your questions, and how thoroughly they answer them. Does the doctor make eye contact with you or does it seem like there are other things on their mind? Are they answering your questions quickly and briefly so they can get on with something else?
While you're in the office, look around and see if the doctor has any of their diplomas or licenses on display. If there are some hanging on the walls, give them a look over. Most doctors frame these types of things and hang them up in their offices, so you should be able to find at least one.
Have an Eye Exam
If you feel comfortable with everything you observe while in the office, and with everything you've heard about this particular doctor, then go ahead and schedule an eye exam. During the exam, you will be able to get an even better idea of whether this is the right doctor for you or not.
The doctor should take their time to do a thorough exam, meaning it should last more than a few minutes. If an eye or vision problem is discovered during your exam, take note of how much time the doctor takes in talking to you about it. And, if you have any questions about the exam, see how thoroughly the doc answers your questions.
If you aren't happy with your experience during the exam, then you know you need to keep searching. But if you were satisfied with how the doctor handled the exam and answered your questions, you may have found the right eye doctor for you.
Keep Your Eyes Healthy
Aside from having your eyes checked regularly to ensure they're healthy, there are things you can do to improve your eye health. Making sure you get the necessary vitamins and nutrients to promote good eye health is one step.
There are a lot of foods you can eat that contain these nutrients and vitamins, as well as supplements you can take. Our Ocu-Plus Formula is a quick and easy vitamin source. Using our formula helps to reduce the chances of developing eye and vision disorders or diseases.
Our Rebuild Your Vision Ocu-Plus Formula Contains All 17 Vitamins, Minerals, and Herbal Supplements to Improve Your Eye Health!