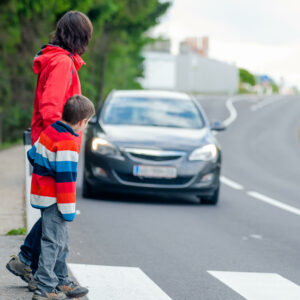 What Is Depth Perception and How Important Is It?
Depth perception is the human eye's ability to see in three dimensions and judge the distance of an object. It takes both eyes working in sync to look at an object and develop an informed idea about it, like its size or how far away it is. Your two eyes look at the object from different angles and that information is processed in your brain to form a single image.
This type of perception is responsible for forming an idea of the length, width and height of an object. One way depth perception allows us to do this is by taking previous knowledge and using it to understand the world around us. It usually occurs unconsciously and happens thousands of times a day without you ever realizing that you are using it.
Depth Perception is also known as stereopsis. People with normal binocular vision (vision created by two separate eyes working together to form a single image) can perceive the depth and distance of objects. People who are cross-eyed (strabismus) or have a lazy eye (amblyopia) often struggle with depth perception. People who have an injured eye often have trouble with depth perception while the eye is healing.
An interesting fact about people with only one eye with functioning vision (over a long period of time) is that they usually have an acceptable level of depth perception. It functions well enough for them to do day to day tasks in a safe manner. Their body has made adjustments to compensate for the switch from binocular to monocular vision. They may only face difficulties with higher level skills such as performing surgery or being an airline pilot.
Importance of Depth Perception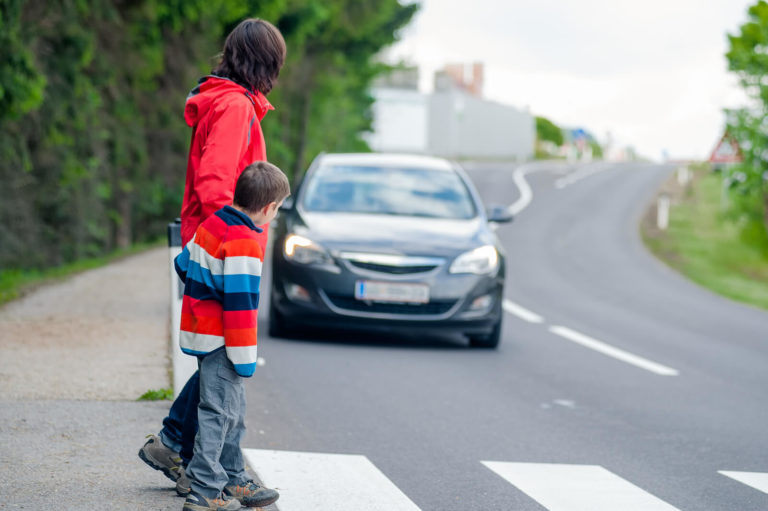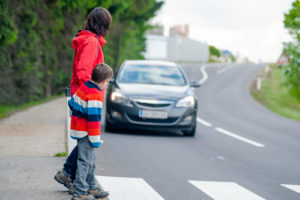 Depth perception is important to our everyday life in so many ways. It allows us to move through life without bumping into things. Without it, you wouldn't know how far away a wall was from you or the distance from your car to the car in front of you.
It also lets you determine how fast an object is coming towards you. This skill is important if you are crossing the street and there are cars coming or if you want to pass a slow car and have to go into the oncoming traffic lane to do so. Depth perception keeps you safe in these types of situations.
Diagnosis 
If you have troubling judging how quickly an object is coming towards you, such as a car or even a ball that is being rolled to you, you may have poor depth perception. For a true diagnosis of poor depth perception, visit a qualified optician. They can administer a test with the Howard-Dolman apparatus. This can help narrow down the cause of your problem so that you may address the problem directly.
Fixing Your Poor Depth Perception
There are ways to improve your depth perception naturally, including simple eye exercises. There are many eye exercises out there that can help with a variety of eye conditions. One good exercise you can try out to improve your depth perception is the penny drop. You will need a partner for this exercise. Your partner stands a couple of feet in front of you and holds a penny between their index finger and thumb.
They hold it out in front of them over a cup that has been placed on the floor. They move their hand randomly over the cup, sometimes slow and other times quickly. Your job is to tell them when to drop the penny so that it lands in the cup. This tests your depth perception by assessing where the cup is in relation to the penny.
If your depth perception is caused by one eye not being as strong as the other, you can try eye exercises that strengthen one eye more than the other. This can be accomplished by covering the stronger eye and exercising the weaker eye. For instance, cover one eye, then have a friend take a small penlight and shine it on a darkened wall. Follow the light as it travels across the wall in random patterns.
Besides eye exercises, the other easy and non-invasive way to naturally improve your vision is through proper diet and nutrition. Eyes require specific vitamins and minerals to stay healthy. Among the most important are vitamins A, C and E, along with zinc and antioxidants. For a more comprehensive list, check out this list of 17 essential vitamins, minerals and herbs that are necessary for eye health
Our Rebuild Your Vision Ocu-Plus Formula Contains All 17 Vitamins, Minerals, and Herbal Supplements to Improve Your Eye Health!