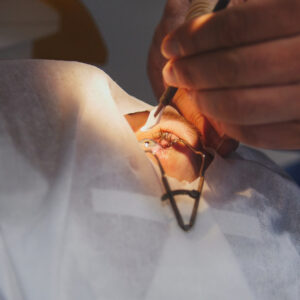 Lasik Eye Surgery Gone Wrong
Miracle or nightmare? LASIK eye surgery has become a common choice for people who are experiencing vision problems. We have become a world that focuses on instant gratification. LASIK surgery offers an instant improvement for some types of eye problems.
It's estimated that over 700,000 people underwent LASIK eye surgery last year.
Is the surgery really as safe as it seems? Is this another case where more testing should have been done before release?
Every day we see examples of drug recalls because they prove more dangerous than initially thought. We see advertisements for new drugs with a long list of possible side effects. We hear the horror stories of people who have experienced complications after LASIK. In some cases, their eyesight is now more damaged. Make sure that you know the risks and possible side effects of LASIK surgery before you have the surgery.
Questioning LASIK
Is LASIK surgery another case of questionable medical practice that should be recalled for the protection of the general public? Even the FDA regulators who were responsible for approving the procedure appear to be having doubts about the safety of the procedure.
The former head of the branch of the FDA responsible for checking the information about LASIK, Morris Waxler, had suspicions from the start. He didn't think that the side effects were being taken seriously enough. Now, he even regards LASIK surgery as a mistake.
"It's right there in the record. The agencies and the refractive surgeons, people know these problems occur, and there doesn't seem to be a plan to handle some of the more difficult problems that are created."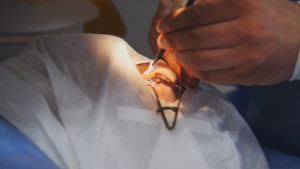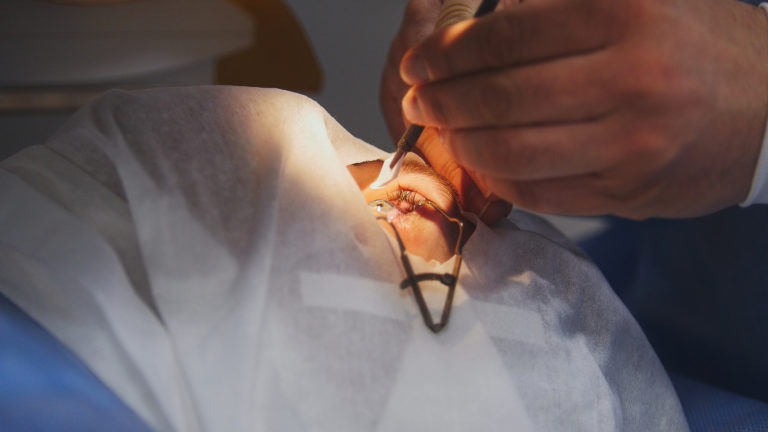 Some patients who've had the LASIK procedure report many side effects. They include halos, starbursts, double vision, glare, and night blindness. Some can't even drive anymore because of the LASIK side effects.
Some of the medical problems reported after LASIK eye surgery are:
a persistent decrease in keratocytes (corneal cells): it is unknown how this decrease affects long-term viability of the cornea
severing and destruction of the corneal nerves which stimulate tear production, potentially leading to permanent Dry Eye Syndrome
permanent weakening of the cornea, which may lead to ectasia (corneal thinning and bulging) weeks, months, or years later, leading to vision loss
future problems when undergoing routine glaucoma screening and cataract surgery, prompting the FDA to recommend that LASIK patients obtain a copy of their LASIK medical record
star bursts around objects when they try to focus on them
double vision
There is some controversy over whether it's the procedure or the surgeon at fault for the problems reported. In either case, the problems have been severe enough to have negatively impacted the lifestyles of many people.
It wouldn't be the first time that inadequate record-keeping and error reporting was connected to medical procedures. The FDA issued warnings to at least 17 surgical centers for not having adverse event-reporting systems in place and functioning.
In other words, the problems that occurred during the LASIK surgeries were not being reported or documented properly. To get an accurate picture of the amounts and types of problems, the FDA has set up a website. This site is for patients who have had an adverse reaction to the surgery to report them.
Waxler said that he feels the FDA should force LASIK surgeons to explain more fully to patients the possible side effects of the procedure.
How Large a Problem Is It?
Since LASIK eye surgery was approved in 1998, over 10 million people in the United States have had this surgery. Reports estimate that approximately 700,000 people will have the surgery each year.
It's becoming clear that for some people, LASIK is truly a nightmare. The fact is, doctors need further research to determine if there is a way to single out people who could have a bad reaction to the surgery. When it first came onto the scene, there was no data to support who should and shouldn't have the surgery. It's no wonder some people have experienced terrible adverse reactions.
Just as some people are not good candidates for skin grafts because of their skin type or race, there may be some people who just are not good candidates for LASIK surgery. However, producers unfortunately rushed LASIK onto the market before they studied all of the possible implications.They didn't take the time to establish guidelines on who might have serious side effects from it.
What Are the Next Steps?
The FDA (Food and Drug Administration) joined the National Eye Institute and the US Department of Defense in 2009 to study patients who had LASIK surgery. Its purpose was to determine the changes in their quality of life after the surgery. This is an ongoing study in which they hope to establish predictors of risks for side effects. The hope is that the study will improve the understanding of LASIK surgery risks and reduce the number of people who have bad side effects from it.
Are There Alternatives to LASIK Surgery?
Luckily, there are a variety of other options if you are thinking of getting LASIK. Although many of the alternatives are still a type of surgery, most have fewer side effects. One example is Wavefront-Guided LASIK surgery, which customizes the lasers to the patient's corneal shape. There's also a procedure called Refractive Lens Exchange which literally replaces your natural lens with an artificial lens.
Recently, a researcher from Columbia Engineering discovered a non-surgical way to perform the LASIK procedure. It still uses lasers, but with lower wavelengths and higher repetition. So far, it appears to be safer than actual surgery, which is very promising. However, we need more studies and data before we can say for sure.
If you are considering the LASIK procedure, be sure to get all the facts about the risks you may be facing. For some people this procedure may still be worth the risk, but you should make an informed decision. Speak with an experienced eye surgeon on the various alternatives to LASIK that might be better for you. You'll be glad you did.
Our Rebuild Your Vision Ocu-Plus Formula Contains All 17 Vitamins, Minerals, and Herbal Supplements to Improve Your Eye Health!