Eye Exercises for Blurred Vision
Did you know that blurry vision is a common symptom of many different eye problems? Depending on the problem, your ability to see sharpness and contrast diminishes. Lack of visual acuity can be a symptom of serious eye diseases, like glaucoma. Or, it could be a result of less severe conditions like myopia and old-age. Wearing the wrong prescription lenses can also cause blurry vision.
Health conditions such as migraines, strokes, and head trauma can cause visual acuity problems. The eyes are closely connected to the brain; issues in the brain can easily affect the eyes. Plus, certain medications to treat other issues can cause temporary blurred vision. Blurry vision may onset suddenly and then vanish, or it can be consistent.
How Can I Stay Sharp?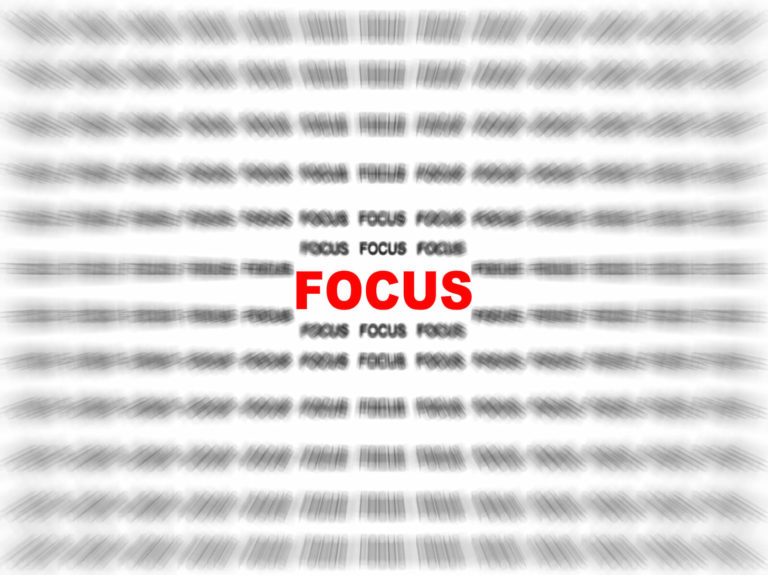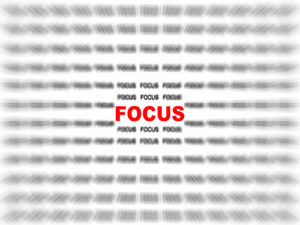 One common cause of blurry vision is too much sun exposure. The UV rays from the sun damage the eyes, especially UV-B rays. The first way to maintain visual acuity is to wear sunglasses whenever you go outside. Remember that the sun's rays can penetrate the clouds; wear eye protection even if when the sun's covered.
You can promote sharp and clear vision by exercising your eye muscles. By properly giving your eyes a workout, you can prevent blurred vision and eye diseases. You can also prevent the general decline of vision that comes with age. Luckily, eye exercises are super easy to incorporate into your everyday routine.
Below are a few easy eye exercises to fix blurred vision. Try these four simple and quick exercises to get your eyes in shape fast!
1. The 10-10-10 Rule
If you are someone that spends a lot of time in front of a computer screen, a TV, or reading books, the 10-10-10 Rule is for you. Focusing on objects near our eyes for too long can cause blurry vision. It can also lead to long-term damage in the ciliary muscles of our eyes. This eye exercise ensures you don't overuse your eye's up-close vision muscles.
Every 10 minutes focus on an object at least 10 feet away for a duration of 10 seconds. Doing this will give your eyes a "time-out" so they can recharge before going back to focusing on your book or screen. Set a timer to alert you to practice this exercise every 10 minutes.
2. Boost Your Blinks
We already blink unconsciously, but we do it less when focusing on a screen. This causes our eyes to become dry and leads to blurred vision. Every hour or so, set a reminder to blink very firmly and hold it for two seconds. Repeat 10 times. Blinking allows the eye muscles to rest and relax. It also circulates moisture around the eyes, keeping them lubricated and refreshed.
3. Get Palming
This blurred vision eye exercise gives your eyes a chance to recharge and feel relaxed. It's perfect for people who suffer from headaches and migraines. And, it helps to prevent blurry vision from those conditions. While resting comfortably in a chair, place your elbows on your desk, table or lap. Massage your hands together as if you were trying to generate heat. Then, place both of your palms gently over your eyes for about ten minutes. Use this time to allow your eyes to relax while you breathe deeply and unwind.
4. Stop, Tone, and Roll
Our mothers taught us that rolling our eyes was impolite. But in this instance, it's okay because it can help with blurry vision! By rolling your eyes, you are toning your eye muscles. You're also circulating blood flow and oxygen around the eyes. Start by slowly rolling in both directions, then accelerating the speed. Aim for 15-20 repetitions.
Prevention to Keep Your Eyes Strong and Clear
Along with these free eye exercises, you should do regular cardio exercise and eat a nutritious diet. A healthy lifestyle that includes these things will help to keep your eyes blur-free. If your diet doesn't give you all the nutrients your eyes need, consider taking a supplement. A daily eye vitamin, like the Ocu-Plus Formula, is a great way to get the essential vitamins your eyes need. Prevention is the first step; don't wait until it's too late. To prevent blurry vision, start taking care of your eyes and vision today.
Our Rebuild Your Vision Ocu-Plus Formula Contains All 17 Vitamins, Minerals, and Herbal Supplements to Improve Your Eye Health!