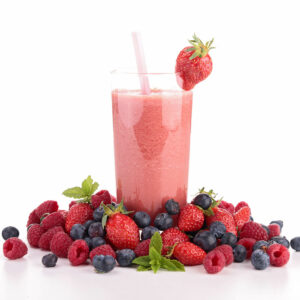 Summer Eating: Seasonal Foods that Boost Vision
Summer is right around the corner! I bet you're all looking forward to long, hot, sunny days, hanging out in the backyard or park and of course, barbecues! Summertime cuisine is quite possibly the best of the year: hamburgers, every kind of salad imaginable, ice cream, crazy colorful and tasty fruits and veggies. While some of it isn't necessarily the healthiest, you'd actually be surprised at what is good for your body… and your eyes! So, what foods for vision will you consume this summer?
There are a number of different nutrients that help improve the health of our eyes, such as vitamin C, selenium, vitamin E, lutein, omega-3, zinc, zeaxanthin, and beta carotene (which all happen to be ingredients in our Ocu-Plus Formula). These nutrients in particular help to reduce the risk of developing cataracts, macular degeneration, and glaucoma. You already eat many of the foods that contain these nutrients, but being more aware of which foods contain which nutrients will help to ensure you include more of them in your meals and snacks this summer.
Berries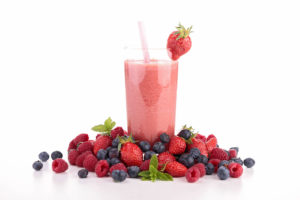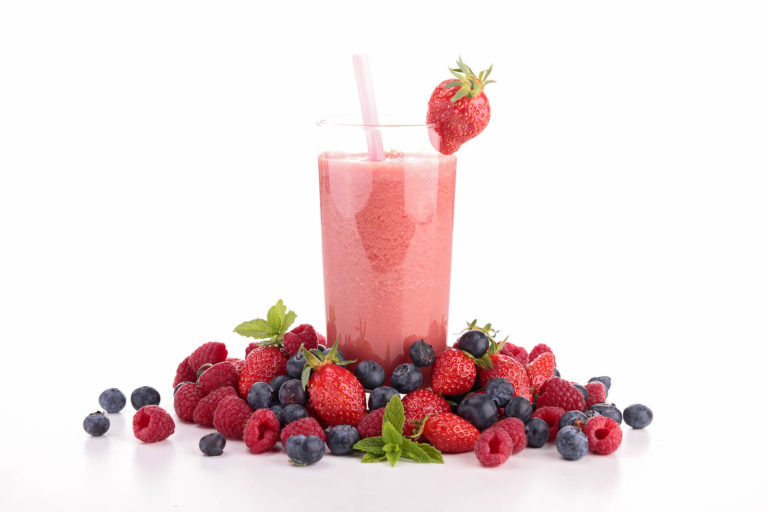 Berries are a popular summer food choice because there's so many ways you can use them. You can mix them all up into a delicious fruit salad, use them as toppings on sponge cakes or frozen yogurt, or blend them up into a tasty summertime smoothie. They are also some of the best foods for vision because they contain so many antioxidants, which is why we've listed them first.
Blueberries are an excellent fruit choice for improving your overall health, but since they contain vitamin C they will help your eye health as well. Vitamin C is great for your vision because it works as an antioxidant and it helps prevent diseases like macular degeneration and cataracts.
Raspberries are especially good for your eyes because they contain vitamin C, vitamin E, and omega-3 fats as well as many other nutrients. These super-fruits are so versatile and beneficial that you can add them to almost any meal.
Strawberries also contain vitamin C, and while they aren't as beneficial for your eye health as raspberries, they taste just as good, if not better.
Greens
Green fruits and vegetables can be included into every meal you eat this summer in some way, and they should be because they are some of the best foods for vision! You can make a variety of great tasting summer salads, include them as side dishes, or snack on them throughout the day.
Spinach is probably the best green vegetable to eat for your eye health. Spinach has vitamin C, lutein, and beta carotene. If you don't usually like spinach, there is a way you can still benefit from its nutritious properties – toss a handful of spinach leaves into a blender with a mix of different fruits and make a smoothie. The spinach will turn the smoothie green, but the fruit flavors will overpower the spinach flavor so you won't taste it at all.
Broccoli has vitamin C and lutein and is great to eat as a snack or tossed in salads and soups. It's also being investigated for its AMD-fighting properties.
Bell peppers (green, red, and yellow) are packed full of vitamin C, and eating just a half a cup of this tasty vegetable each day will greatly improve your vision.
Avocados contain vitamin E, so if one of your favorite summertime dishes includes guacamole, you're already on the right track to keeping your eyes healthy.
Orange and Yellow Fruits and Veggies
Orange and yellow fruits and veggies such as sweet potatoes, carrots, cantaloupe, pumpkin, and mangoes are all great sources of beta carotene and vitamin A. These are awesome foods for vision and are great in salads, or even eaten by themselves. Vitamin A and beta carotene, along with reducing the risk for cataracts and macular degeneration, help with night blindness, retinal health, and improving dry eyes.
Oranges and pineapples provide an excellent source of vitamin C. Toss those in with your fruit salad or smoothie for a refreshing citrusy taste or drink a glass of orange juice or pineapple juice with your breakfast each day.
Meat
You can't have a summer barbecue or picnic without meat, so we can't forget to include meat here either. While you may normally turn to hamburgers or hotdogs when you fire up the grill, but there are other meats you should consider, too.
Turkey has a lot of zinc in it and is perfect for having on hand for sandwiches or salads when you want a light, but filling meal.
Beef also contains zinc, among many other very good nutrients. So, get that grill ready and know that you are making your eyes healthier as you eat that burger or steak.
Fish
Fish, such as salmon, trout, and sardines, are overflowing with omega-3 fatty acids, which are essential for great eye health and combating macular degeneration. You should eat two servings per week of fish containing omega-3 for good eye health. Have a nice summer lunch or dinner of fish and a salad a couple times a week and you'll be good to go.
Other Good Summer Foods for Vision
The foods listed above are not even close to all of the foods for vision. If we tried to list them all here, this article would never end. The ones listed here are good, popular choices for summertime meals, but they're not the only choices. In most cases, foods can be grouped by colors, such as greens or oranges and yellow, like we have them listed here.  The ones in those particular color groups often have the same health benefits, though some may have less or more than others.
Just remember that along with eating nutritious foods, if you want to have healthy eyes, you need to make sure to have eye exams regularly. It is recommended that children have eye exams at about six months of age, again at age three, and then before they start school.
People between the ages of 20 and 30 should have eye exams every two years. In your late thirties, you should begin having yearly eye exams. This age bracket is when changes in vision or various eye diseases could occur.
If you have diabetes, it is especially important that you receive yearly eye exams. Those with diabetes are much more likely to develop glaucoma, cataracts, and diabetic retinopathy. And, of course, if you begin to experience vision troubles, or you find yourself squinting a lot, you begin developing headaches regularly, or you experience any other kind of vision trouble or pain, you should get an eye exam as soon as possible.
In the meantime, get your sunglasses out and add some of these foods to your summer recipes. Taking care of your eyes will allow you enjoy all sorts of summer activities to the fullest, from swimming to volleyball. Enjoy these upcoming warmer months!
Our Rebuild Your Vision Ocu-Plus Formula Contains All 17 Vitamins, Minerals, and Herbal Supplements to Improve Your Eye Health!