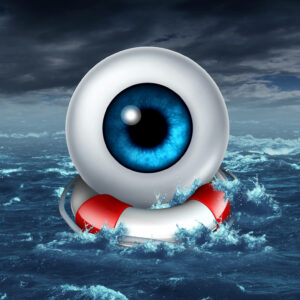 How to Get Rid of Eye Floaters Naturally
You're staring at a blank wall when you notice small moving figures. They seem to squirm and squiggle across the wall. What is going on? Besides hallucinating from psychoactive drugs, you could be seeing floaters. These weird shapes and squiggles can be alarming if you've never noticed them before. The truth is, it's normal to see some floaters when you stare at a blank surface or a clear blue sky.
It's when they appear suddenly, or more than usual, that you need to worry.
In some cases, floaters can block your vision. They may appear in such high concentrations that they impede your sight. This is very dangerous when driving and crossing the street. It's also a sign of an underlying eye condition.
What Are Floaters? Why Do I Have Them?
Floaters are small imperfections in the vitreous humor, a normally clear layer of jelly-like material that fills the eye. As we age, the vitreous humor begins to shrink. When it does, it tends to become "stringy" and develops small deposits. When light hits these deposits, they cast a shadow on the retina, the light-sensitive membrane at the back of the eye. That's how we wind up seeing floaters in the eye.
Floaters can take on some alarming shapes. Some are shocking enough that they drive a number of people to seek medical attention after noticing them. Luckily, most of the time, floaters aren't a symptom of anything severe. However, some eye diseases display with floaters as symptoms. It's important to be aware of how often you see them. Any increase in frequency or concentration deserves a visit to the eye doctor.
When Are Floaters Dangerous?
As we age, it becomes more common to see floaters. It's also more common for this population to suffer from wear and tear in the eyes. For people over the age of 50, floaters could be a sign of age-related changes. There could also be a sign of bleeding in the eye, a torn retina, or inflammation in the back of the eye.
Besides aging, people with diabetic retinopathy are more likely to see floaters. They can also be a result of complications from cataract surgery or eye trauma. If you're over the age of 50 and suffer from any of these conditions, seeing floaters is a good reason to see your doctor.
Eye Floater Treatment
If the floaters become dense enough to impede vision, the next step is treatment or removal. There is a surgical solution: physicians can perform a vitrectomy by removing floater-filled vitreous humor, then replacing it with a saline solution.
This surgery is an effective remedy, but it's a dangerous one. Eyes are sensitive and don't take well to highly intrusive surgery. Vitrectomies can cause a number of complications. Some of these, such as infection, are common to all surgeries. However, vitrectomies also carry a few more unique risks, including retinal detachment – a serious effect that can result in blindness. Many patients will also develop a cataract or a clouding of the eye.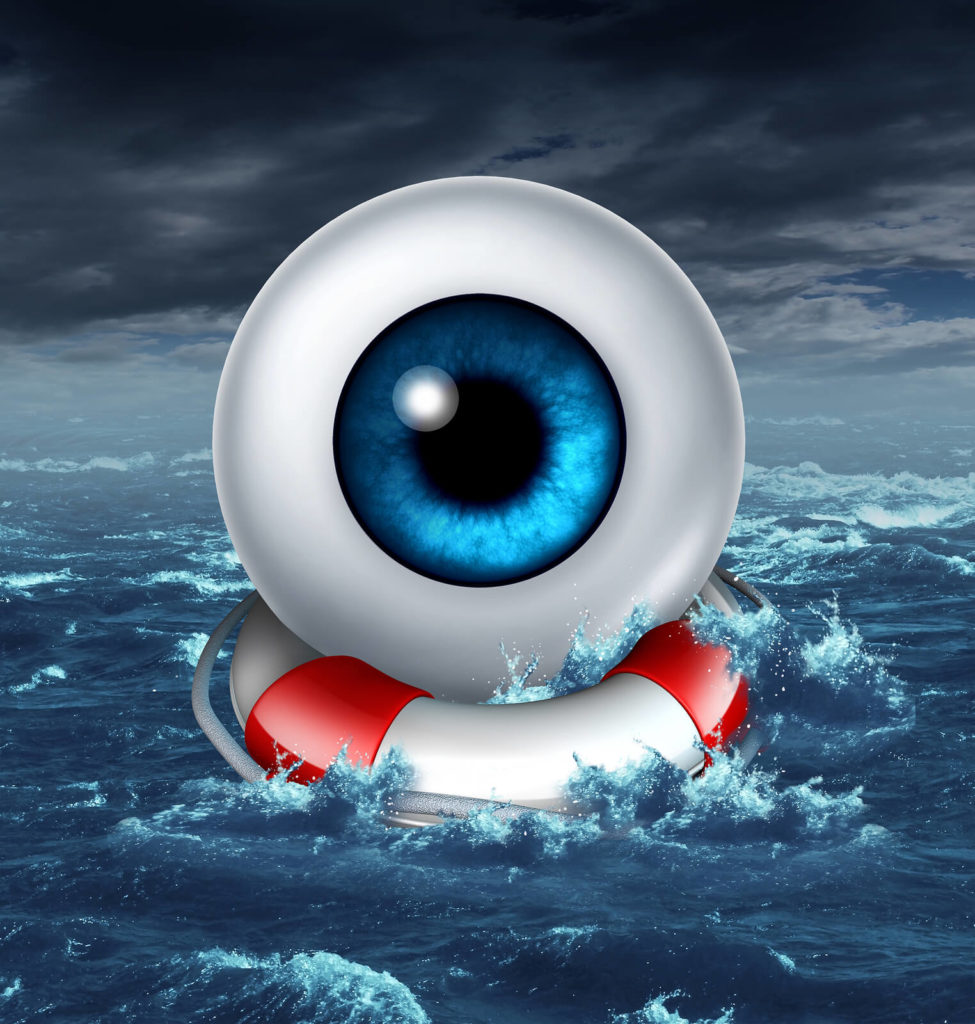 Because of these effects, most of which are serious enough to offset the benefits, physicians rarely suggest vitrectomies to fix floaters. Only truly serious, vision-damaging cases are ever referred to this far. For most of us, a better bet is to turn to less invasive, gentler means of management, such as incorporating more natural and raw foods into our diets. One recent study, for example, claims eating pineapple can help reduce floaters.
Natural Management of Floaters
Perhaps the simplest treatment for most eye floaters is to ignore them. Of course, sudden increases should cause a visit to the doctor to ensure no serious condition is underlying them. But, for the average individual, floaters will never be much more than an occasional nuisance. Here are some natural ways to manage floaters:
1. Flick the Floaters
Here's how to help fight the floaters in a few easy steps:
Find a spot to sit down and relax. Pick a target to stare at and concentrate on that target.
Start rapidly moving your eyes to the left of the target and to the right. Quickly repeat this process.
If this doesn't help, do the same process, but from top to bottom.
Rapidly moving eyes up and down or left to right can help "flick" floaters away from the center of your field of vision. Their free-floating state makes this movement work.
The vitreous humor and the floaters inside it move precisely with your eyes. Thanks to the momentum it will keep going even after eyes stop. Fast eye movements flick floaters away from the sensitive center of your field of vision, making them much easier to handle.
2. Hyaluronic Acid
Some individuals use hyaluronic acid to help clear up floaters. Hyaluronic acid, also called hyaluronan, does have a history of use as a recovery agent following eye surgery. However, it doesn't have much of a proven track record as a floater fixer. Plenty of empirical sources swear by hyaluronic acid. They also say to use caution if you do want to try it because there's no real understanding of its side effects when used to deal with floaters.
3. Prevention Is Key
Even if you're only starting to experience floaters, you can slow down the progress of whatever disease is underlying them with prevention. The health of your eyes depends on getting a list of key nutrients that protect and boost it. Although no specific nutrient is proven to remove floaters, there is something to be said for preventing floaters by staying healthy. Antioxidants, omega-3s, and zinc are all hugely beneficial to the eyes. To prevent conditions that cause floaters, eat a nutrient-rich diet and exercise regularly. Get regular checkups with your eye doctor, especially if you notice a sudden onset of floaters.
Long story short: in most cases, it's best to let the floaters work themselves out on their own. They'll usually clear up in some time. But, if they don't and you're at risk for the conditions listed above, see a doctor. While they're benign most of the time, they can be a sign of injury or inflammation in the eye. You should take extra care when your floaters start to impede your vision. Although there are some treatments available, prevention is always the best remedy.
Our Rebuild Your Vision Ocu-Plus Formula Contains All 17 Vitamins, Minerals, and Herbal Supplements to Improve Your Eye Health!