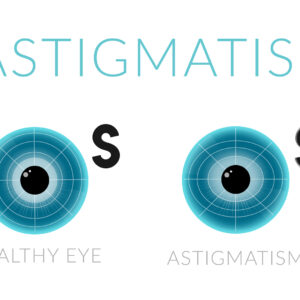 Can You Improve Astigmatism Naturally?
If you wear glasses or contacts, you've likely heard the term astigmatism before. And, if you have astigmatism, you likely know how frustrating the condition can be and the limits it can present. Those limitations go beyond just being able to find comfortable glasses and contacts. It goes beyond simply being far or nearsighted.
But, you'll be happy to know there are a few things you can do to improve the condition naturally. First, let's start with the basics.
What Is Astigmatism?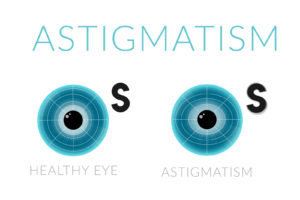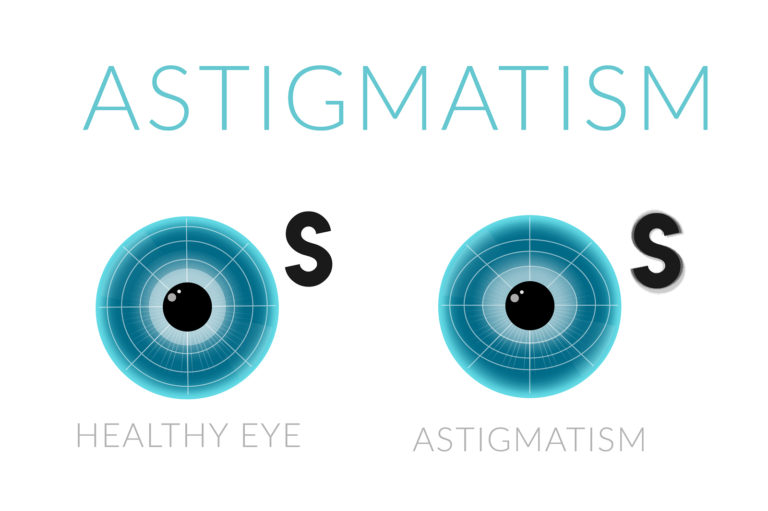 Astigmatism is a condition of the eye in which the cornea has an irregular or odd shape. This makes light reflect through the eye and onto the retina in an uneven manner and causes focus problems, making your vision blurry.
While most people believe that astigmatism is a genetic condition and that there is nothing that can be done to improve it other than wearing contacts or having risky refractive surgery, this may not be the case.
There are actually indications that stress of the eye can cause, or more often worsen, the condition and that eliminating these stressors can improve astigmatism of the eye.
There are two different types of astigmatism: regular and irregular.
Regular astigmatism is the type most often referred to. This is an irregular shape of the eye, or football-shaped eye, that is often genetic.
Irregular astigmatism, on the other hand, is usually caused by damage to the eye and often requires surgery or contacts to improve. While both these types present themselves because of unavoidable factors, ocular stress plays a part in aggravating both types and making your vision worse.
Ocular Stress and How to Avoid It
Ocular stress can be caused by a number of stressors:
Extended hours of computer use: Many jobs now involve computers. In fact, the average remote office worker will spend over 13 hours per day on a screen.  Long hours of sitting in front of a computer screen can cause eye strain and stress. There's even an official name for this type of exertion now – digital eye strain. If you have to do this kind of work, make sure that you take the time to give your eyes a break. Added to the increased use of computers in the workplace is the fact that many of us now have computers in our homes. Remember to take breaks from the computer, at least vision breaks.
Reading: Reading books or newspapers was hard enough on our eyes. Now we also have to take into consideration electronic reading devices like Kindle, Nook, or tablets. This means that even after working with a computer during the day, you may be coming home and spending even more time in front of an electronic screen. This is just adding to the eye strain and stress.
A job that requires a considerable amount of fine detailed work: Detailed work does not mean that you have to be a master craftsman to worry about this type of stress. Any work that you do fairly close to your face like reading, writing, sewing, or accounting is detailed work. Our eyes just can't handle too much near work. We need to switch it up and view things at more of a distance.
This type of stress occurs due to a variety of things, including working or watching television in low light and not getting enough water. Lack of nutrients can also cause the weakening of the eyes.
Improving any of these stressors, or better yet all of them, will possibly improve your astigmatism, or even prevent the condition from getting any worse! Here are some easy ways to help alleviate this stress.
Let's Look at What We Can Do to Avoid Ocular Stress
Exercises
When you are working at a computer, reading, or doing other fine detailed work, make sure that you take the time to give your eyes a break. While taking breaks, do routine eye exercises to strengthen the eye muscles. Try the 10-10-10 Rule throughout the day.
If you have a window handy look at a tree, flower, another building or even the clouds. Don't just glance up and back, take the time to focus on what you see outside the window for a few seconds.
If you're not near a window focus on something in the room that is distant from where you are such as artwork on the wall, filing cabinets, shelves, or even another worker's face.
Blink
Seriously, blinking is important. The problem is, when we are focused on a computer screen or other detailed work, it's so easy to forget to blink. Blinking allows our eyes to lubricate themselves and relieve some of the stress and dryness.
Lighting
Make sure that you have excellent lighting in the area where you are working. Even with an overhead light you should have task lighting that focuses on what you are doing. Straining to see when there is insufficient light causes strain and stress on your eyes. Working on a computer in a dark room can wreak havoc on your eyes as well.
Diet
Eat right. If you don't have time for an eye-healthy diet, then make sure that you are taking an eye vitamin or eye supplement to ensure that your eyes have all the vitamins and nutrients that they need.
Air Quality
Air conditioning and heating also dry out the air which leads to irritation and stress on our eyes. Try adding a humidifier to your home or ask your employer about adding one in the office.
These may sound like they are too simple to actually make a difference in how your eyes function. They are simple, but because of that fact many people just don't think about doing them. Instead of giving their eyes a break, they will normally rub their eyes or the bridge of their noses. This doesn't relieve the strain and stress in fact it can damage the eye if they are already dry.
Sometimes the simple things are the easiest to overlook. On the plus side, the simple things are also usually the easiest to correct. Add these considerations to your daily routine and you'll be surprised how much your vision can improve.
Our Rebuild Your Vision Ocu-Plus Formula Contains All 17 Vitamins, Minerals, and Herbal Supplements to Improve Your Eye Health!