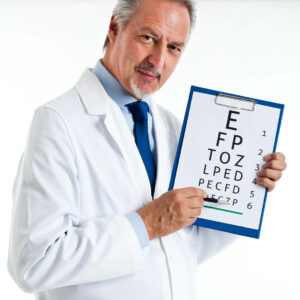 Best Eye Vitamins for Nearsightedness
Nearsightedness is a common problem in our modern world. The normal treatments for this condition, such as eyeglasses, contact lenses, and corrective surgery, have been successful at helping millions of patients overcome their vision problems. But, not without risk. So, what other options are there out there? Are there any nearsightedness eye vitamins you can add to your health and wellness regimen?
In short, yes. There are a lot of ways you can improve your vision without investing thousands into corrective lenses or surgery. Natural treatments correct vision problems with far less risk. You don't have to worry about medication side effects or negative results from surgery. All you have to do to help improve your nearsightedness at home is eat a balanced diet and exercise your eyes properly. Read on to discover how vitamins can help you with your nearsightedness.
What Is Nearsightedness?
Before we get into how to treat nearsightedness or myopia, we should develop an understanding of what this condition is. Nearsightedness occurs when you can see objects clearly up close, but your long-distance vision is blurry. There is a lot of research that supports the fact that myopia is hereditary.
Myopia can also be brought on by using your near vision too much and for long periods of time. It is a very common condition that affects around 30 percent of those in Western countries. That number is expected to increase to 50 percent by 2050 as our use of digital devices increases.
In normal vision, your eyes have a perfectly even curvature (similar to a marble). This allows the cornea and lens to refract the incoming image. But when you suffer from myopia, the eye's surface is not a perfect curve. Because the eye isn't perfectly shaped, it causes the incoming light to be focused in front of your retina.
In normal-shaped eyes, the incoming light focuses directly on the retina. That means with myopia, distant incoming images look blurry.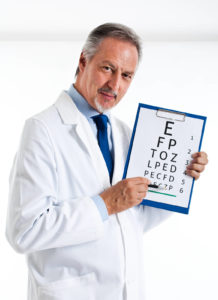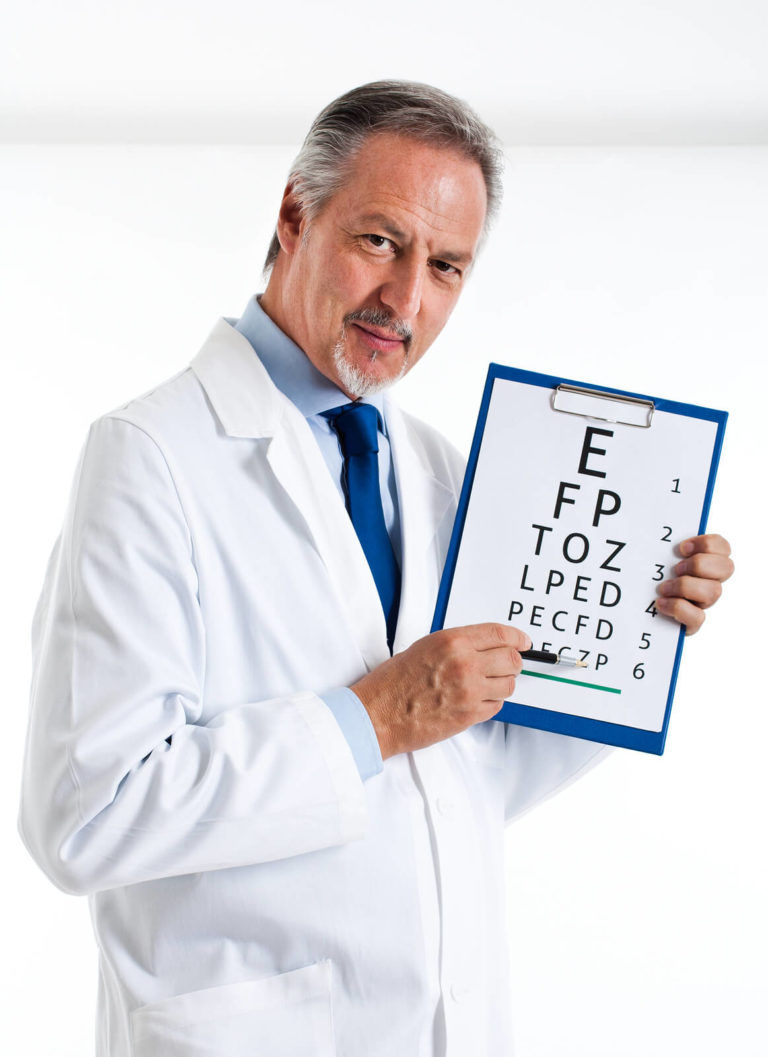 Typical treatments for myopia include wearing eyeglasses, contact lenses, laser surgery, and other non-surgery treatments that reshape the eye to correct the vision problem. Some of these options are better than others. But, it is also important to remember that nutrition plays a huge role in eyesight.
Myopia Risk Factors
Myopia is often first diagnosed when a patient is a small child or in their early teens. This is because the eye is still growing and developing. A child that is experiencing nearsightedness will often squint, blink frequently, and sit very close to a television or a computer screen.
Children may also experience headaches brought on by extreme eyestrain. Left untreated, myopia can continue (and worsen) well into the early twenties. You are also at a higher risk if one or both of your parents suffer from nearsightedness.
Adults can also develop myopia, but this is less common. People that spend a lot of time reading or staring at a computer screen have a significantly higher chance of developing myopia. However, it is more common than spending a lot of time reading or in front of a computer will just make a pre-existing case even worse. Since computer use is now part of everyone's daily routine, it is even more important to supplement with vitamins! You want to avoid the effects of digital eye strain at all costs, after all.
Vitamins and Minerals for Myopia
Luckily, there are a plethora of vitamins you can take to help strengthen your vision and prevent myopia. Some really important nutrients for people suffering from myopia include calcium, selenium, magnesium, chromium, vitamin D, and vitamin C. Paying attention to the following sources of these vitamins in your diet can really make a difference in your eye health.
Eating a diet rich in green leafy vegetables, fresh fruits, and other healthy choices can help support overall eye health because they contain many antioxidants, which help fight against the aging process in your eyes. Some of this "aging" is what eventually causes myopia.
Magnesium is also excellent for nearsightedness and general eye health. It helps in relaxing the smooth muscle in our eyes, as well as repairing protein. You can find magnesium in almonds, avocados, brown rice, cashews, lentils, peanuts, spinach, and whole wheat bread. You can be sure you are getting enough calcium by adding yogurt, milk, baked beans, or cottage cheese to your regular diet.
Selenium can be obtained by eating Brazil nuts, yellowfin tuna, salmon, halibut, ham, sardines, shrimp, brown rice, eggs, and some beef. Chromium is another nutrient that we do not get enough of in our daily diet. Chromium is important because it helps the body preserve balanced intraocular eye pressure. The best sources are onions and tomatoes.
Nearsightedness Eye Vitamins
Vitamin D provides protection and improves corneal health. It can also help reduce eye inflammation and improve visual sharpness. Research shows that people that suffer from nearsightedness have a lower-than-average blood level of vitamin D than those with normal vision. Vitamin D is easy to obtain by eating plenty of tuna, fortified milk, eggs, fortified orange juice, yogurt, cheese, beef liver, and much more.
Vitamin C is crucial to eye health because it helps the body produce and preserve connective tissue and maintain healthy blood vessels. The cornea in the eye contains collagen, a connective tissue, that receives nutrients from vitamin C-rich fruits and vegetables. Capillaries are the small, fine, blood vessels in the retina.
These delicate veins carry nutrients and oxygen to the retina, so you need to treat them with care! Your best bet for vitamin C-packed fruits and vegetables include citrus fruit, strawberries, broccoli, sweet green and red peppers, and tomatoes.
Take a close look at your daily intake, including the nutritional content of each food you are consuming. If you feel that your intake of any of the nutrients mentioned above is lacking, consider taking a supplement or a multivitamin in order to replenish what your body needs and ensure that your eyes will remain healthy.
Taking a supplement like our Rebuild Your Vision Ocu-Plus Formula that is specifically geared toward general eye support is also a good idea for those with myopia. These supplements contain many vitamins that are essential for healthy eyes, whether you have myopia or another eye condition.
Our Rebuild Your Vision Ocu-Plus Formula Contains All 17 Vitamins, Minerals, and Herbal Supplements to Improve Your Eye Health!