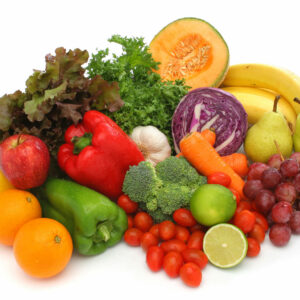 What We Eat Now Affects Our Health – and Eyes – Later
The media these days obsesses over telling us about the latest new health trends. It's impossible to avoid the fact that what we put in our bodies directly impacts our overall health. If you've been to Rebuild Your Vision before, you know we talk about it all the time!
You know that you can develop heart disease, high blood pressure, high cholesterol, diabetes, and many other health issues as a result of what you eat. It's especially important to note, though, that the food you eat also has an impact on your vision both now and as you age.
The Importance of Eating Your Veggies
When your mom used to tell you that eating your carrots would keep your eyes healthy, it wasn't just a gimmick to get you to eat your veggies. Or  maybe it was, but the idea behind this old wive's tale has some truth in it. It's so important to consume nutrients that will benefit your eyesight as a child to ensure that you will have good vision as an adult. There are many different foods, nutrients, and vitamins that can greatly improve your eyesight and decrease your risks of developing age-related eye problems later on.
Not only do good healthy foods that you put in your body affect your eyesight, bad foods do, too. If your diet consists of a lot of saturated fats and sugars, you could be increasing your risk for developing eye and vision problems.
Your Diet and Your Eyes
No one wants to consider the possibility of losing their eyesight or developing problems that make their vision worse, but the truth is, eye issues like AMD and cataracts are being diagnosed in new patients every day. Genetics are often blamed as one of the major causes of certain eye diseases like cataracts, glaucoma, or macular degeneration. However, you can still decrease the likelihood that you will develop these conditions by ensuring that you are consuming eye-healthy nutrients.
A healthy diet that supports good eyesight should include plenty of fruits and vegetables. That's not news to most people. However, some people don't realize just how much of these foods they need to stay healthy. You should be eating between five and 10 servings of fruits and vegetables daily, which translates to between 2-1/2 and 6-1/2 cups every day.
In actuality, most people eat three or fewer servings of fruits and vegetables each day.  This is far below the recommended amount. It might explain why so many people are suffering from eye diseases as well as other health problems.
Let's face it, life is chaotic. These days, you're lucky if you have time to sit down as a family to eat a decent dinner, much less find the time to eat a well-balanced meal at breakfast and lunch as well. It's no wonder why so many people aren't getting the proper nutritional intake that they need to keep their eyes and bodies healthy.
The Right Foods to Eat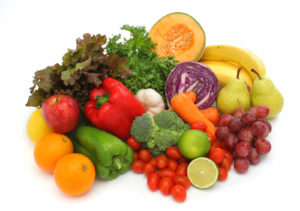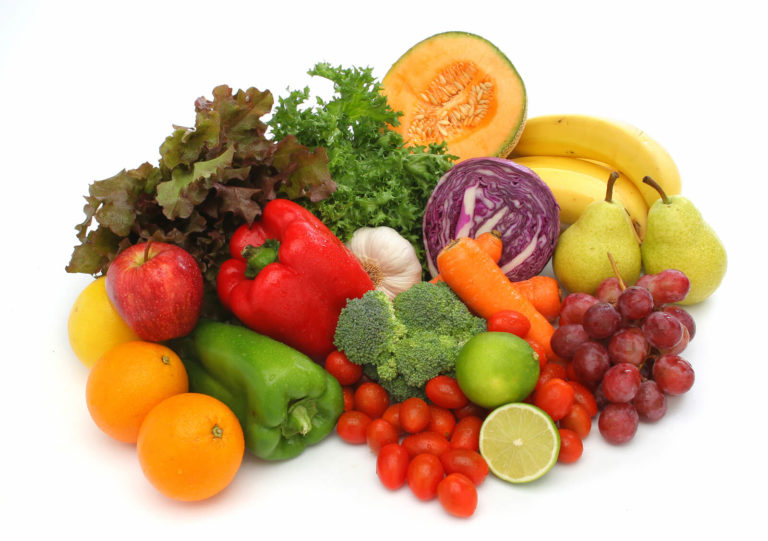 Veggies
Dark green, bright orange, and yellow fruits and vegetables contain the best sources of nutrients that promote good eye health. Vitamin A and vitamin C and nutrients called lutein and zeaxanthin are found in high concentrations in these color groups, so make sure you target them next time you go to the grocery store.
Eating a local diet may help you get the nutrients you need to support better eye health as well. Local fruits and vegetables taste much better because they are fresher by default. If they taste better, you are more likely to eat them, so buying locally may be just the encouragement you need. Plus, you are supporting your local economy when you buy produce grown in your area.
Omega-3s
Other beneficial eye-healthy nutrients include omega-3 fatty acids, protein, and whole grains. Omega-3 fatty acids are found in high amounts in fish as well as in walnuts, flaxseed, and canola oil. Some people even take fish oil supplements to increase their omega-3 intake. 
Omega-3s are beneficial for eyesight for a variety of reasons. They can help prevent glaucoma and other optic nerve disorders as well as AMD. Adding Omega-3s to your diet may help prevent your eyesight from deteriorating. Supplements or the foods we mentioned can help you get there. 
Protein
Protein can be found in a lot of different foods like meats and dairy. However, you want to be careful to stay away from the saturated fats that are also found in these food groups. Red meat that contains a lot of these fats could lead to the development of AMD. 
It's better to go with lean meats, nuts, eggs, and fish for your daily protein intake. This is because lean meats like chicken and seafood also contain helpful nutrients like zinc, which are beneficial for your eyesight. Additionally, egg yolks contain both lutein and zeaxanthin, which can help protect your retinas. 
By choosing good sources of protein, you are not only helping yourself to feel fuller longer and build muscle. You are also helping maintain your vision. 
Whole Grains
Whole grains are also better for your eye health. This is because white flour and sugars are directly linked to developing Type 2 Diabetes, which can cause your vision to deteriorate. So, next time you head to the grocery store for some bread, choose whole grain instead of white. Your eyes, as well as your entire body, will benefit from this simple switch.
The Importance of Supplements
There are 17 nutrients, minerals, and vitamins that are specifically beneficial to eye health. Of course, the easiest way to ensure you are getting enough of these on a daily basis is to take a supplement such as the Rebuild Your Vision Ocu-Plus Formula.
You want to have healthy eyes for as long as possible. This will promote a better quality of life as you age. Eating the right foods, cutting out junk foods, and taking a supplement on a daily basis can help delay the onset of age-related eye diseases. Making these food choices may even prevent issues like AMD, Glaucoma, and cataracts from occurring altogether.
Our Rebuild Your Vision Ocu-Plus Formula Contains All 17 Vitamins, Minerals, and Herbal Supplements to Improve Your Eye Health!